About the Course
Brief History and Needs Assessment
This course was created by William M. Steinberg in 1985 because there was a perceived need for a course that would summarize the salient teaching points of the entire field of gastroenterology/hepatology for physicians taking the certifying or recertifying exam in this field. At that time, there were no board reviews in this discipline in the United States. In the past 28 years, this course has become the longest standing and most well known course of its kind in the U.S. Thousands of gastroenterologists/hepatologists have taken this course at least once and many have taken it on multiple occasions.
The main method used for Needs Assessment for this course has been yearly questionnaires of the audience and feedback from the faculty (many of whom are directors of GI programs throughout the country). The questionnaires ask each registrant to grade each faculty member and to offer any suggestions concerning future lecturers or different topics. Changes are made on a year-to-year basis based on these evaluations. The course material is meant to cover nearly all aspects of GI/hepatology.  The faculty are hand-picked from all over the U.S. for their teaching excellence.
Because the course is designed primarily for those taking their board exam, course material emphasizes  the "nuts and bolts" of gastroenterology. Guidelines published by the various Gastroenterology/Hepatology societies such as the American Gastroenterological Association, American College of Gastroenterology, American Society of Gastrointestinal Endoscopy and the American Association for the Study of Liver Diseases are reviewed whenever appropriate.
Faculty
Dr. Steinberg has hand picked the best of the best from all over the country to come and instruct you at this course. These doctors are all experts in their field with years of experience. Some of them have had a hand in selecting the questions for the boards in the past! You will not find a more competent group of instructors to help you prepare for the board exams!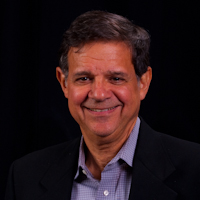 William Steinberg, MD
Course Director
President - Capital Academics, LLC
Clinical Professor of Medicine
George Washington University Med Center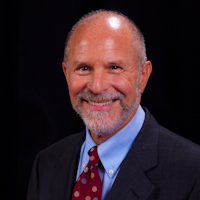 Lawrence Brandt, MD
Lecturer
Emeritus Chief, Division of Gastroenterology Montefiore Medical Center
Professor of Medicine and Surgery
Albert Einstein College of Medicine
Bronx, NY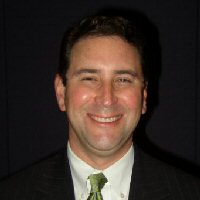 Brooks Cash, MD
Lecturer
Professor of Medicine
University of South Alabama
Mobile, AL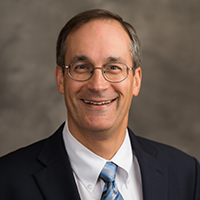 Matthew DiMagno, MD
Lecturer
Associate Professor of Medicine
University of Michigan
Ann Arbor, MI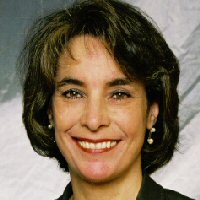 Grace Elta, MD
Lecturer
Professor of Medicine
Associate Chief for Clinical
Programs
University of Michigan
Ann Arbor, MI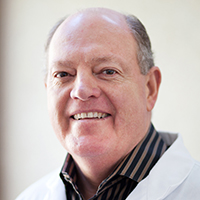 Chris Forsmark, MD
Lecturer
Chief, Division of Gastroenterology,
Hepatology and Nutrition
Professor of Medicine
University of Florida
Gainesville, FL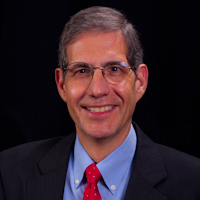 Francis M. Giardiello, MD
Lecturer
John G. Rangos, Sr. Professor of Medicine
Johns Hopkins School of Medicine
Baltimore, MD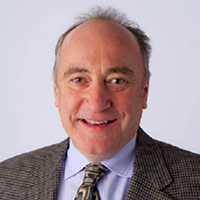 Ciaran Kelly, MD
Lecturer
Director of GI fellowship
program
Director Celiac Center
Beth Israel Deaconess Hospital
Professor of Medicine
Harvard Medical School
Boston, MA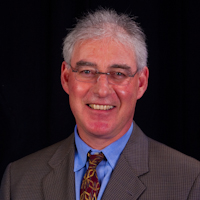 David Metz, MD
Lecturer
Professor of Medicine
Associate Chief for Clinical Affairs
Division of Gastroenterology
University of Pennnsylvannia Health Systems
Philadelphia, PA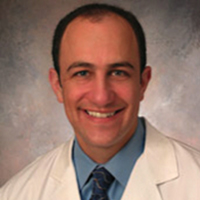 David Rubin, MD
Lecturer
Professor of Medicine
Chief, Division of Gastroenterology
Co-Director, Inflammatory Bowel Disease Center
Associate Section Chief for Educational Programs
University of Chicago Medical
Center, Chicago, IL.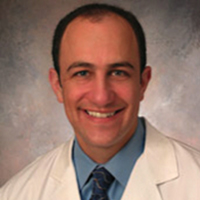 Mark Russo, MD
Lecturer
Chief, Hepatology
Medical Director of Liver Transplantation
Carolinas HealthCare Systems
Clinical Professor of Medicine
University of North Carolina School of Medicine
Charlotte, NC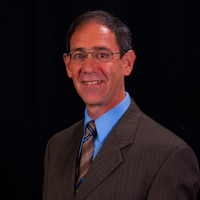 Mitchell Shiffman, MD
Lecturer
Bon Secours Health System
Richmond and Newport News, VA
Professor of Medicine
Eastern Virginia Medical School
Norfolk, VA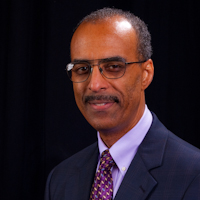 Milton Smith, MD
Lecturer
Professor of Clinical Medicine
University of Cincinnati
Cincinnati, OH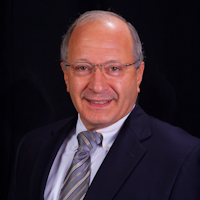 Stuart Spechler, MD
Lecturer
Baylor University Medical Center at Dallas Investigator/Professor, Co-Director,
Center for Esophageal Research
Baylor Scott and White Research Institute
Dallas, Texas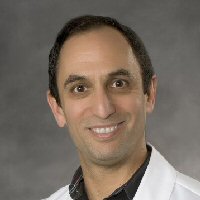 Richard Sterling, MD
Lecturer
Virginia Commonwealth University(VCU)
Professor of Medicine
Chief, Section of Hepatology
Program Director, Division of Gastroenterology, Hepatology and Nutrition
VCU Health Systems
Richmond, VA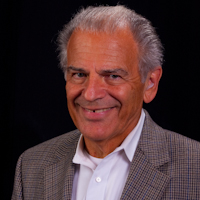 Arnold Wald, MD
Lecturer
Professor of Medicine
Division of Gastroenterology and Hepatology
University of Wisconsin School of Medicine and Public Health
Madison, WI
The Steinberg Board Review Course in Gastroenterology has been helping to prepare Board eligible candidates for the certifying and re-certifying examination for 2 decades. As a frequent lecturer in the course and one who served for 6 years on the American Board of Internal Medicine (ABIM) subcommittee to prepare the examinations, I can testify to the excellence that Dr Steinberg demands from his faculty. The course material, which is presented by experts in the field, is an appropriate in-depth review of the field and the lectures are overwhelmingly outstanding. The Course does not substitute for a GI fellowship but one cannot help but benefit from its superb organization and content.
Lawrence Brandt, M.D.
I continue to remain thoroughly impressed by the quality of the teaching imparted at your annual GI Board Review Course. I took this course the first time prior to my initial GI Board certification in 2000 and was very impressed with it. It truly not only prepares one to take a difficult GI board exam [and pass] but it is great way to update oneself in the field of GI and Hepatology. I decided to take it again prior to my re-certification for GI Boards in 2009 and my opinion continues to stand firm.
Kapil Chopra, M.D.
The William M. Steinberg GI Board Review is a great and popular course. Highly selected lecturers convey a lot of Information in an almost painless way. This course has been honed to near-perfection over the years.
Ralph Giannella, M.D.
I have been fortunate enough to be a participant in the course as a faculty member, but it was not until I had to re-certify for GI Boards myself did I realize what a valuable course this was. I studied the syllabus cover to cover and did so much better than I would have expected and was thrilled with my scores. I highly recommend this course to the first time test taker as well as those who, like me, need to re-certify and are anxious about having to study for it.
Sunanda Kane, M.D.
William Steinberg's Board Review in Gastroenterology is a 5-day intensive review of gastroenterology and hepatology that serves many purposes: preparation for initial board certification in gastroenterology, preparation for recertification, or a comprehensive refresher course for the busy practitioner. Bill has been conducting this course since 1985, making it the longest standing and most well known course of its kind. The ultimate compliment to Bill's course is that many attendees are repeaters, using this course to keep current in the field. I have lectured on many occasions at this course and can attest first-hand to the high caliber of this board review course faculty and design of the course and associated educations materials. Bill's course is not only the first in class, but remains the best in class!
Emmet Keeffe, M.D.
I found the William Steinberg GI Board Review course very,very useful. It has clearly helped me cover some deficiencies and update critical knowledge for patient care and will definitely raise our academic level. Your role as organizer and coordinator of everything is amazing.
Gustavo Marino, MD
Overall; the experts in the field did a great job with the topics and putting things in perspective. I had taken this course 10yrs ago for my certification after my fellowship and I can say without hesitation that it was responsible for me passing the exam and putting the topics in perspective.
Michael Vaezi, M.D.
The William M. Steinberg Board Review Course is really a comprehensive, systematic medical journey through the digestive system by thought and opinion leaders who can teach. As a faculty member I am impressed by the rigor and attention to detail that I am expected to provide – but as a participant, this process results in the best course that I have ever taken. In fact, I have taken it 3 times, just to keep up to date on everything that is relevant and important in the field.
David Whitcomb, M.D.
I find the course extremely useful (have taken it 4 times in 10 years). I have been practicing exclusively advanced interventional endoscopy over these 10 years. Taking the course has allowed me to maintain reasonable contact with other GI disciplines.
Stavros Stavropoulos, M.D.
Fantastic course...was preparing for re-certification. My wife made me go as I was reluctant to spend so much time away from family and work, but what a great decision! It was invaluable in directing me along a study plan. Having been in practice for 10 years, it was great to be able to review such a broad swath of material so deeply. I really focused on all elements of the course and having to take the exam really forced me to be attentive. I would recommend it every 5-7 years as a refresher. You can never get this much knowledge refreshed at ACG or DDW. Their post-graduate courses are nice but this blows those away.
John Horlander, M.D.
I am still preparing to take my recert exam in May 2010, but I feel the Steinberg Course has allowed me to identify the areas I need to focus on to direct my study time and use it wisely. I used the Steinberg Course for my certification exam and did better than I expected on that exam. I feel the tools I have picked up during the recent course will help me feel more confident for this upcoming exam. Thanks for everything!
William Bauer, M.D.
The Steinberg course was a comprehensive summary that helped tie things together after a 3 year gastroenterology fellowship. It probably over-prepares you for passing the actual boards, but I would highly recommend it for the overall education and review prior to entering into the workplace.
Ryan Ford, M.D.
Very thorough and helpful. Great reference tool.
Omar Khokhar, M.D.
I just received the results of my GI board recertification exam (PASSED!) and wanted to thank you. I was unable to attend the course, so I bought the DVD and syllabus from your web site, and went through it several times and listened to the CDs in my car. It was a great way to organize my preparation for the exam and I am extremely appreciative for how well the course helped me prepare for the exam. I will continue to attend the course to update my knowledge of Gastroenterology. I think that when people take your practice tests, they should be warned to absolutely practice at the speed of the test and check answers afterward so they get used to the pace of the exam. I am using what I learned in the course daily: I think it is a study course that absolutely increases the quality of care delivered to our patients. I begrudgingly admit that in preparing for my recert, I learned a lot.
Stephen M Mulrooney M.D.
It was a good review for me especialy before the recert exam. The lecturers made it worth my while. I will take it again. Thanks.
Radha Narayanan, M.D.
The Steinberg Board Review is an excellent review course. It was very organized with excellent speakers. The hours are long but necessary in order to pack as much information in as few days as possible. It was a great way to prepare for physicians who don't have time. Thank you again.
Albert Pahk, M.D.
I had an excellent experience with the Board Review course this fall. I found it to be focused, concise and clinically relevant.
Joseph Quagliata, M.D.
I thought the course was well designed in terms of time and topics. The information provided was up to date and complete. The faculty and refreshments were excellent. Dr. Steinberg is a warm host and runs the meetings well. I really cannot think of any meaningful improvements.
James Stockwell, M.D.
I have taken your online course as part of my preparation for the British Royal College speciality certificate exam in Gastroenterology and Hepatology. In short, I passed the exam straight after the course and got certified, thanks to you. The lectures were great. The British exam is some how different in flavour, however after carefully going through your course, I had no problems answering the British questions. Thanks again and god bless you.
Dr. Ali Behbehani, Kuwait
Very comprehensive exam questions that covered the entire gastroenterology and hepatology board exam syllabus. The standard of the questions are equivalent of the board exams as well as those sitting for the UK Specialty Certificate for Gastroenterology. I passed the exam by going through the whole syllabus on the Steinberg Board Review in Gastroenterology and listening to the lecture on the CD every morning and evening driving to and back from work. The contents in the syllabus are also useful to prepare for presentation related to gastro and hepatology Thank you very much.
Dennis Nyuk Fung Lim, Leeds, UK
I recently attended the William M. Steinberg GI Board Review as part of preparation for the equivalent UK exam, the Speciality Certificate Examination (SCE) in Gastroenterology. The course is extremely well run and the lectures, printed material and sample questions available both online and at the course venue are universally of a very high standard. The course syllabus is comprehensive and similar to that covered by the British exam. I'm sure the Board Review was instrumental in helping me to pass the SCE but more importantly has significantly improved my knowledge and understanding of gastroenterology.
Dr. Jonathan Potts, Royal Sussex Count Hospital, Brighton, UK