2018 William M. Steinberg Board Review
August 25-28, 2018
RITZ CARLTON PENTAGON CITY
Arlington, Virginia
REGISTER NOW
The 2018 Live Course begins in:
Welcome!
The William M. Steinberg Board Review in Gastroenterology and Best Practices Course is designed for fellows, and post- fellowship physicians preparing to take their Certifying or Recertifying board exam and/ or for those who desire a comprehensive review and current update of gastroenterology. Dr. Steinberg has been directing this course since 1985 and over 10,000 gastroenterologists have taken the course once or many times.
A faculty of expert clinicians from around the country will emphasize up-to-date information (including current national GI/hepatology society guidelines) supplemented with board –type questions. Audience participation is encouraged with the use of our new Audience Response System (ARS). The review will include information on the diagnosis and management of disorders of the esophagus, stomach, small and large intestine, pancreas, biliary tree and liver.
The course can be attended live or via live webcast (all lectures are archived after the course for re-review) or via purchase of our video or audio products.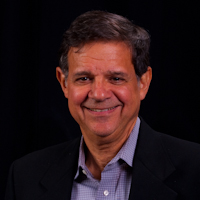 Dr. William Steinberg
For those purchasing the live course or webcast, this is what's included in your purchase:
All registrants will receive a downloadable syllabus which includes the slides in color shortly before the course. In addition, a printed black & white syllabus can be purchased for those wanting this supplement.

Free access to the online exam section of the website ( > 800 questions)

Free access to the archived lecture section of the website (currently 15 lectures that include anatomy, physiology, radiology, pathology, clinical nutrition, statistics)

Free access to the online video and audio of the course (available after the course completion and until the fall exam)

Multiple Pathology, Radiology, Motility, Endoscopy unknowns on display boards.

Lots of CME and MOC credits from George Washington University (see CME/MOC tab above)
*The creators of these questions have no knowledge of actual ABIM questions
SHOP
Visit our online store now to purchase access to our online products!
SHOP
LOG IN
Already have a username and password? Log in to access our online products!
MEMBER LOGIN
PRACTICE EXAMS
The practice exams are on a separate website. Use the link below to login and start studying!
EXAM LOGIN
SUPPORT
Visit our support page for FAQ's and other helpful items to help you with this website.
SUPPORT