JUST ADDED: Rectal Exam Demonstration
This video demonstrates how to meticulously perform a rectal examination in a patient with a suspected anorectal disorder. Dr. Rao, a master clinician and teacher, demonstrates a step by step approach using a real subject. He artfully interfaces his commentary and physical skills with live animations to provide insights to the viewer regarding aspects that cannot be visualized. He describes what is normal and abnormal and how to interpret your findings. This video is a must have for every medical student, physician, and health care provider who desires to learn and perfect this skill. Dr. Rao's technique ensures privacy, avoids discomfort to the subject, and provides meaningful and vital information that aids diagnosis. This video is included with the purchase of our 2020 Online Video or Audio-Video Combo Package! You can view a snippet of this video below, then visit the online store today to make a purchase!

2021 Registration Now Open!
Registration for the 2021 course is now available. It has not yet been determined if next year's course will be in-person or a virtual, pre-recorded conference as it was for 2020. We will post updates as decisions are made.
What's included with registration for the 2021 course?
Whether you register for the live course or webcast, here's what included:
Immediate access to the Archived Lectures
Immediate access to the Online Exams (900+ questions)
Downloadable Digital Color Syllabus (Available 1-2 weeks before the course)
Access to the 2021 Online Video until September 30, 2022 (available approximately 1 week after the course)
Access to the 2021 Downloadable Audio until September 30, 2022 (available approximately 1 week after the course)
Access to the daily webcast archives (available by midnight each day of the course)
OPTIONAL ITEMS
In addition to what is in included with your registration, you can add the following:
Printed Black & White Syllabus: $175
2020 Online Video: $750 (50% Off!)*
2020 Downloadable Audio: $700 (50% Off!)*
2020 Online Video / Downloadable Audio Combo: $1,000 (50% Off!)*
Register for the 2021 Course
*access to these products is for one year from date of purchase
Due to the digital nature of this product and the immediate access to included products, no refunds will be given once registration is completed.
The 2020 products offered at 50% off are available ONLY in conjunction with registration for the 2021 course.
Purchases of these products that do not include a 2021 course registration will be canceled.

Just Added: Society Guidelines!
Guidelines for identification and treatment of various conditions from the AGA and other organizations.
The Guidelines are available as PDF files, readable on our website or downloadable through the built in reader!
2020 Course Available for Purchase
The 2020 Steinberg course is now available in our online store!
The William M. Steinberg Board Review in Gastroenterology and Best Practices Course is designed for fellows, and post- fellowship physicians preparing to take their Certifying or Recertifying board exam and/ or for those who desire a comprehensive review and current update of gastroenterology. In addition, nurse practitioners and physician assistants working in a GI practice  will find this course appropriate for their educational needs. Dr. Steinberg has been directing this course since 1985 and over 11,000 gastroenterologists have taken the course one or more times.
A faculty of expert clinicians from around the country will emphasize up-to-date information (including current national GI/hepatology society guidelines) supplemented with board –type questions. Audience participation is encouraged with the use of our new Audience Response System (ARS). The review will include information on the diagnosis and management of disorders of the esophagus, stomach, small and large intestine, pancreas, biliary tree and liver.
The course can be attended live or via live webcast (all lectures are archived after the course for re-review) or via purchase of our video or audio products.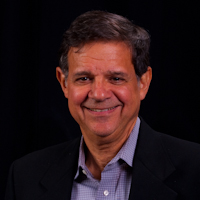 Dr. William Steinberg
Intensive review for those taking the gastroenterology Certification or Recertification exam or those wanting an up date of best practices in the field

Course with the most experience. Dr. Steinberg has directed this since 1985. Over 11,500 GI physicians have attended or purchased the enduring materials

Hand -picked superb faculty from all over the United States

31.5 hours of lectures and live Q&A sessions featuring an Audience Response System to capture realtime answers from the audience. CME & MOC credits available.

Over 20 Archived lectures from prior courses that are important to review. CME/MOC credits apply for these lectures ( see our CME/MOC section)

All registrants will receive a downloadable syllabus which includes the slides in color shortly before the course. A printed syllabus is also available for purchase separately.

Access to the online exams (900+ questions in exam format) all of which are for MOC/CME credit.

Streaming video and downloadable audio of the course is available to registrants for one year after the course takes place.

The option to purchase, as part of your registration, access to the previous year's materials at 50% off their regular prices

Course is video and audio recorded and these enduring materials can be purchased after the course in our online store (for those not taking the live course or webcast)
SHOP
Visit our online store now to purchase access to our online products!
SHOP
LOG IN
Log in to access the Archived Lectures, Online Video & Audio, and the Digital Syllabus
MEMBER LOGIN
PRACTICE EXAMS
The practice exams are on a separate website. Use the link below to login and start studying!
EXAM LOGIN
SUPPORT
Visit our support page for FAQ's and other helpful items to help you with this website.
SUPPORT