The 2023 William Steinberg Board Review in Gastroenterology & Best Practices Course will be presented as a webcast viewable here on GIBoardReview.com on August 26, 27th, and 28th! This is the 33rd Steinberg Course and will feature pre-recorded lectures, real-time polling you can participate in via your smart phone or computer, and live Question & Answer sessions with the faculty. Each day's webcast will be available shortly afterwards for review.
Register below for the 2023 Course!
     Upon verification of your registration, a username and password will be created for you to access the following materials until November 30, 2024:
Online Practice Exams –  Over 1,000 questions to help you  study and test yourself (a $525 value)
More than 25 Archived Lectures (a $500 value)
Special features on our website ( including a 13 min Rectal Exam video and audio summaries of abstracts from current national GI meetings)Optional: Add a printed syllabus for just $185 (normally $575!) and it will be shipped to you shortly before the 2023 course.

*
Shortly before the course in 2023, you'll receive access to:
1,000+ page Digital Syllabus and Slides in color (a $475 value)
Following the 2023 course, in addition to the items above, you'll have access to the following until November 30, 2024
Streaming Video of each 2023 lecture including the polling answers (a $1,600 value)
Streaming Video of the 2023 Faculty Q&A Sessions
Streaming Audio of each 2023 lecture (a $1,500 value)
You also have the option of adding our 2022 products at half their regular prices!
     Upon verification of your registration, a username and password will be created for you to access the following materials for one year from the date of registration:
2022 Streaming Video and Audio Lectures Package: $2,000 $1,000
2022 Streaming Video Lectures Only: $1,600 $800
2022 Streaming Audio Lectures Only: $1,500 $750
NEW THIS YEAR: GROUP RATES
    Group rates are available for 4 or more Post-Graduate Physicians or 4 or more Fellows.
IMPORTANT NOTE: You MUST register for the course and purchase either a Fellows / NP / PA or Postgraduate Physician ticket to be eligible to purchase the printed syllabus or 2022 products at these discounted prices. Registrations completed without purchasing an attendance ticket will be canceled and the charges refunded minus a processing fee. No exceptions. These discounted prices are only available to registrants of the 2023 course. 
Discounts Available
25% off for anyone who has attended the course or purchased a course video or audio product in the last 3 years (2019-2022)!
These discounts cannot be combined.
Preliminary Course Schedule
Below is a listing of each day's lectures. Because this is a pre-recorded course, the final schedule will not be available until the lectures have been filmed. Each day will start at approximately 8am and end around 6pm Eastern Standard Time (USA).
Saturday August 26, 2023
Greeting by Dr. William Steinberg
LIVER
Viral Hepatitis – Mitchell Shiffman, MD
Drug Induced Liver Injury – Mitchell Shiffman, MD
Autoimmune Liver Diseases – Mitchell Shiffman, MD
Liver Disease of Pregnancy – Karen Krok, MD, FAASLD
Steatohepatitis – Karen Krok, MD, FAASLD
Genetic Diseases of the Liver – Karen Krok, MD, FAASLD
Portal Hypertension – Mark Russo. MD, MPH
Liver Potpourri – Mark Russo. MD, MPH
Board Review Questions – Mark Russo. MD, MPH
Live Liver Q&A – Drs. Shiffman, Krok, and Russo
BILIARY TRACT
Biliary Tract Disease – Michelle Anderson, MD
ERCP/EUS – Michelle Anderson, MD

---
Sunday August 27, 2023
PANCREAS
Acute Pancreatitis – Phil Hart, MD
Chronic Pancreatitis / Cysts –  Phil Hart, MD
Pancreas Board Review Board-Type Questions – Phil Hart, MD
Live Biliary & Pancreas Q&A: Drs. Anderson and Hart
ESOPHAGUS
Motility Disorders – Stuart Spechler, MD
Gastroesophageal Reflux – Stuart Spechler, MD
Esophagus Potpourri – Stuart Spechler, MD
STOMACH/DUODENUM
Gastro-Duodenal Mucosal Disorders – Colin Howden, MD
Non-Variceal UGI Bleeding – Colin Howden, MD
Live Esophago & Gastric Q&A – Drs. Spechler and Howden
MOTILITY
Gastric and Small Bowel Motility Disorders – Arnold Wald, MD
Disorders of Colonic Motility – Arnold Wald, MD
Irritable Bowel Syndrome – Arnold Wald, MD
---
Monday, Aug 28, 2023
COLON
Genetic Colon Polyps / Cancer Syndromes – Francis Giardiello, MD
Inflammatory Bowel Diseases (IBD) I – David Rubin, MD
IBD II – David Rubin, MD
Infections of the Gut – Brooks Cash, MD
Colon Potpourri and Board Review Questions – Brooks Cash, MD
Live Motility & Colon Q&A – Drs. Wald, Giardiello, Rubin, and Cash
SMALL INTESTINE
Small Bowel Mucosal Disease – Gerard Mullin, MD
Non-Mucosal Small Bowel Disorders/Chronic Diarrhea – Gerard Mullin, MD
ENDOSCOPY
Endoscopy Best Practices  – Milton Smith, MD
Colonoscopy Best Practices – Douglas Rex, MD
Live Small Bowel / Colon / Endoscopy Q&A – Drs. Mullin, Smith, and Rex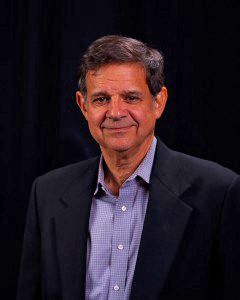 William Steinberg, M.D.
Course Director
President – Capital Academics, LLC
Clinical Professor of Medicine
George Washington University Med Center
Michelle Anderson, M.D.
Professor of Medicine,
Department of Gastroenterology
Mayo Clinic
Scottsdale, AZ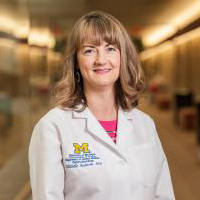 Brooks Cash, M.D.
Chief of Gastroenterology, Hepatology and Nutrition
Co-Director, Ertan Digestive Disease Center
University of Texas Health Science Center at Houston
Visiting Professor McGovern Medical School
Houston, TX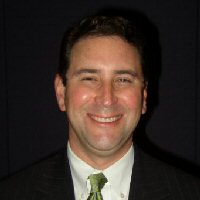 Francis M. Giardiello, M.D.
John G. Rangos, Sr. Professor of Medicine
Johns Hopkins School of Medicine
Baltimore, MD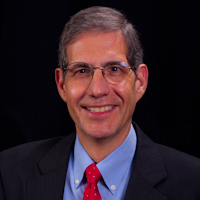 Phil A. Hart, MD
Professor of Medicine
Division of Gastroenterology, Hepatology, & Nutrition
The Ohio State University Wexner Medical Center
Columbus, OH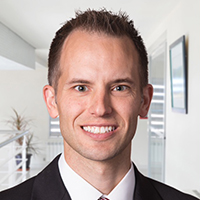 Colin Howden, M.D.
Emeritus Professor and Former Chief of Gastroenterology
Department of Medicine
University of Tennessee College of Medicine
Memphis, TN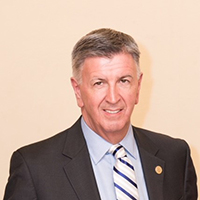 Karen Krok, M.D., FAASLD
Professor of Medicine
Medical Director of Liver Transplant Program
PennState Hershey Medical Center
Division of GI and Hepatology
Hershey,PA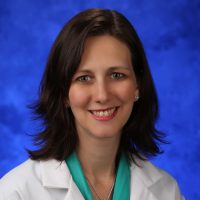 Gerard E Mullin, M.D.
Associate Professor Medicine JHSOM
The Johns Hopkins Hospital
Baltimore, MD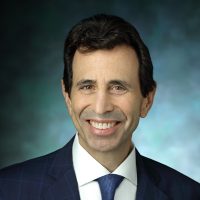 Douglas Rex, M.D.
Distinguished Professor Emeritus of Medicine
Indiana University School of Medicine
Chancellors Professor
Indiana University, Purdue University Indianapolis
Indiana University Hospital
Indianapolis, IN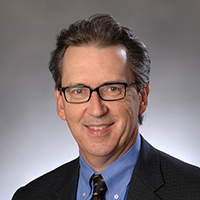 David T. Rubin, M.D.
Chief, Section of Gastroenterology, Hepatology and Nutrition
Co-Director, Digestive Diseases Center
Professor of Medicine
Professor of Pathology
University of Chicago Medicine
Chicago, IL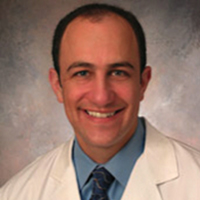 Mark W Russo, M.D., MPH
Chief, Hepatology
Medical Director of Liver Transplantation
Atrium Health
Professor
Wake Forest University School of Medicine
Winston-Salem, NC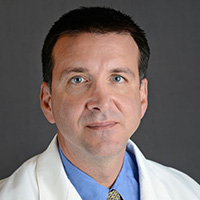 Mitchell Shiffman, M.D.
Director, Liver Institute of Virginia
Bon Secours Mercy Health System
Richmond and Newport News, VA
Professor of Medicine
Eastern Virginia Medical School
Norfolk, VA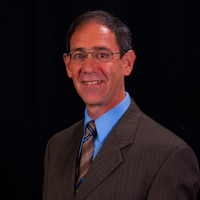 Milton Smith, M.D.
Professor of Clinical Medicine
University of Cincinnati
Cincinnati, OH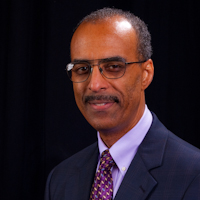 Stuart Spechler, M.D.
Chief, Division of Gastroenterology,
Co-Director, Center for Esophageal Diseases
Baylor University Medical Center Dallas
Investigator/Professor , Co-Director, Center for Esophageal Research
Baylor Scott and White Research Institute
Dallas, Texas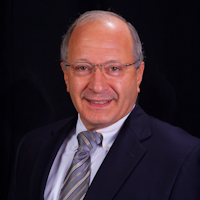 Arnold Wald, M.D.
Professor of Medicine
Division of Gastroenterology and Hepatology
University of Wisconsin School of Medicine and Public Health
Madison, WI